I and the other agents at Harvey Klinger Inc., work with a large network of film/tv agents, producers, and scouts in marketing film and tv rights for our clients and their work. We are also attuned to the branding opportunities available to our authors, and help them explore the opportunities available to them.
For more information on Harvey Klinger Inc., and our agents please visit our website at: www.harveyklinger.com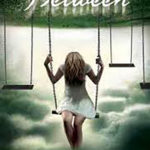 Jessica Warman's Between has been optioned as a Starz original movie.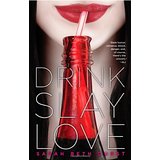 Sarah Beth Durst's DRINK SLAY LOVE, has started filming this week. Optioned to Kim Roberts and Tina Pehme at Sepia Films, it is under development with executive producers Sheri Singer (Just Singer Entertainment) and Bella Thorne, and will be a movie starring Cierra Ramirez and Gregg Sulkin.
www.ew.com/article/2016/08/24/bella-thorne-produce-lifetime-vampire-flick
www.teenvogue.com/story/bella-thorne-gregg-sulkin-post-breakup-movie
www.deadline.com/2016/08/bella-thorne-drink-slay-love-lifetime-movie-cierra-ramirez-star-ya-vampire-1201807510/